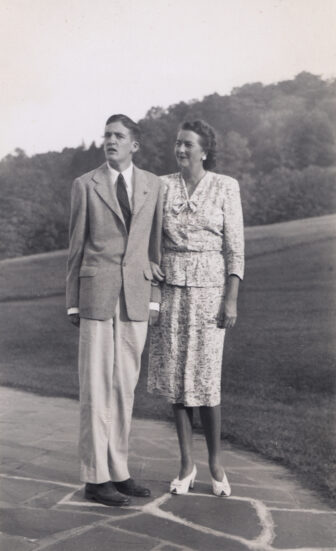 Welcome!
We have created this website to mark the closing of our charitable foundation, the John Merck Fund (JMF), and to celebrate the remarkable changemakers we've had the honor to support during a half-century of grantmaking.
Our founder, Serena Merck, established JMF in 1970 to improve the care of those who—like John Merck, the second of her three children—lived with intellectual and developmental disabilities. Grantmaking with that goal in mind animated JMF throughout its history. And funding received after Serena Merck's death in 1985 enabled us to support projects in over a half-dozen other issue areas ranging from human rights to clean energy.
Though difficult challenges remain in all of our former funding areas, when we closed our doors in 2022 we were able to look back on a legacy of encouraging progress. The advances included greater expertise and experimentation in the field of developmental disabilities, critical strides in New England's energy conversion, foundational efforts to revitalize the region's food system, and the development of a national movement to reduce toxic-chemical exposures.
Underlying those and other achievements was the trailblazing work of our grantee partners, an extraordinary array of talented leaders exemplified by this small sampling:
Maria Elena Letona and Lena Entin, who successfully campaigned for the closure of a Massachusetts coal plant and its subsequent repurposing as a site for solar-power generation;
Gary Cohen, who led a national campaign to recognize and reduce the environmental harm done by hospitals;

Mimi Doretti, who helped put forensic anthropology in the service of human rights investigations in Argentina and around the world;  

Ellen Kahler, who spurred statewide plans for expanded regional food production in Vermont and beyond; and
Don Bailey, who created a model of newborn screening in North Carolina to promote early detection and treatment of inherited developmental disorders in that state and nationwide.
Shortly before her death, Serena Merck was asked by a family member where she wanted to be buried. Rarely deserted by her arch sense of humor, she replied: "Oh, I don't know—surprise me."
We'd like to think she'd be surprised, in a pleasant way, by the five-decade history of The John Merck Fund, which on her behalf we invite you to explore. We hope you find this site useful, both as a historical record of JMF's philanthropy and as a source of insight into a small but ambitious foundation's effort to foster outsized progress in the wider world.