Sparkplug Award, 2017 Recipient: Ruth G. Hennig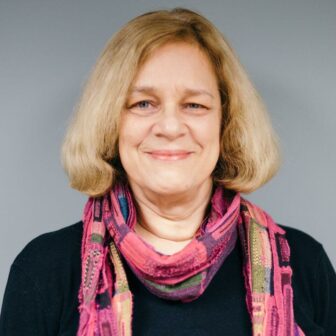 Ruth G. Hennig stepped down after 29 years as Executive Director of The John Merck Fund in September 2017. She has worked in the environmental field for over 30 years, first at the Conservation Law Foundation in Boston and then at The John Merck Fund, where she oversaw program-related special initiatives, including Healthy Babies Bright Futures.
Ruth currently serves as a board member of League of Conservation Voters Education Fund, which promotes civic engagement and education on environmental issues, and was a founding board member of Issue One, which seeks to end the corrosive impact of special interest money on politics and policymaking. She has also served as chair at SmartPower and the New England Grassroots Environment Fund, two organizations that she helped create.
In service to the philanthropic community, Ruth was Beldon Fund Trustee, served in management roles at Environmental Grantmakers Association, the Consultative Group on Biological Diversity, and the Health and Environmental Funders Network, and continues her service to JMF as a Trustee. She currently also serves as a board member for Baraka Community Wellness, a nonprofit organization which is changing lives in Boston's low-income communities with evidence-based fitness and nutrition programs.
Ruth lives in Boston, where she spends as much time outside with her Labradoodle as possible. Photography, movies, travel and politics are her special interests.